Description
Utility mask for procedures that do not produce fluid, spray or aerosols
Soft and lightweight for comfortable wear.
Collapse-resistant design.
Non-fiberglass.
Available in two colors: blue and rose.
Our molded face masks are lightweight and comfortable with a single elastic band that makes them quick and easy to put on and take off.
Helps reduce contamination caused by exhaled microorganisms. 50 Masks per box.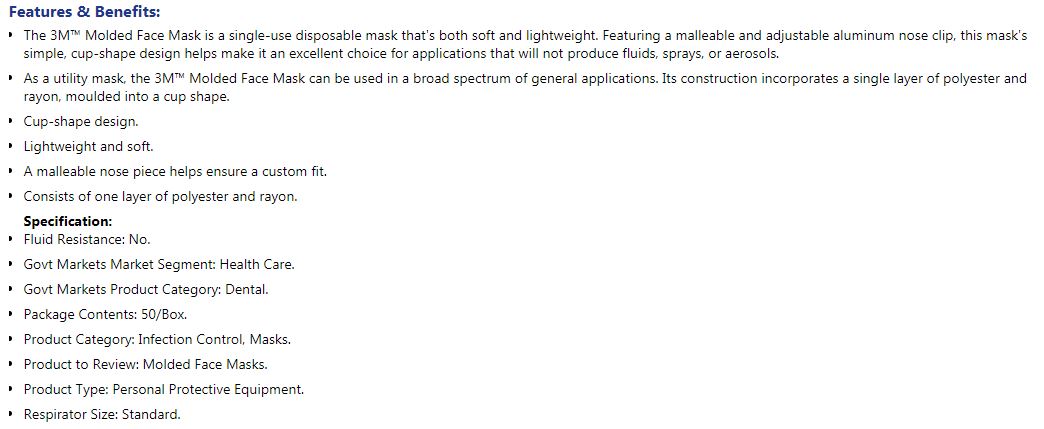 Payment & Security
Your payment information is processed securely. We do not store credit card details nor have access to your credit card information.