Description
eGeePro Easy Breathing Antiviral-Bacterial Refill Filters (50 Pcs) to protect against Germs & Viruses for eGeePro Reusable Face Mask (Model No. GP320, GP320-UE & GP620). Great for Offices, Work Sites & Schools
This is a Antibacterial Filters to pair with eGee-Pro Plastic Protective Cover Mask. This type of filters offers EASY BREATHING with LOWER BREATHING RESISTANCE hence GREAT COMFORT for PROLONGED WEARING.

eGee-Pro Refill Filter is tested by Accredited 3rd Party International Test Body and attained Compliance to numerous International Regulatory Standards. Its antibacterial filtering performance has been tested to comply with European EN14683:2019 Bacterial Filtration Efficiency (BFE) of > 70% and US ASTM F2100 Bacterial Filtration Efficiency BFE) of > 70%. These test standards are EQUIVALENT to typical Single-Use Face Mask Specification.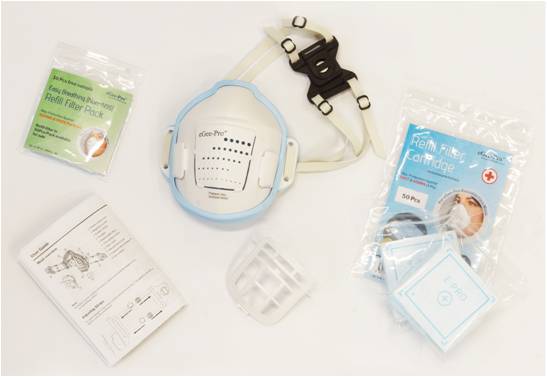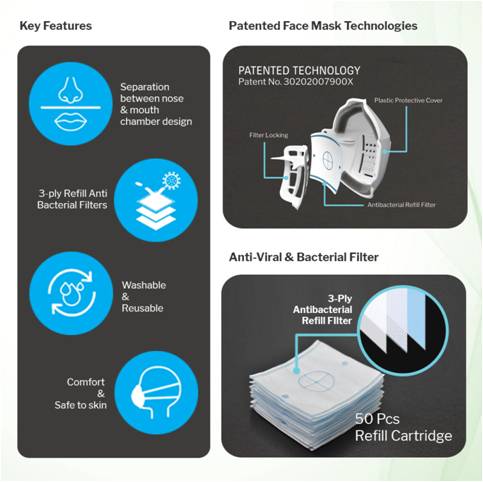 Payment & Security
Your payment information is processed securely. We do not store credit card details nor have access to your credit card information.